Van in Cement ...Under the Bridge

Van appeared for the annual 'Rock Under The Bridge' concert at Middelfart, Denmark in 1996 - and like the other artists he left his handprint and autograph in cement.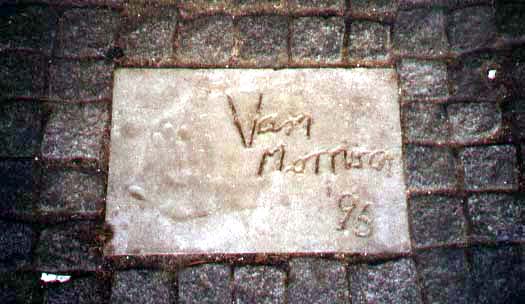 The slab of cement is now found outside the EA Hardwarestore on Mainstreet: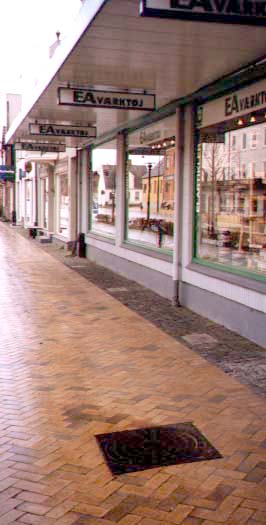 'Rock Under The Bridge' is a benefit concert for the local boys' soccer team, and it attracts a surprisingly large number of international rockstars. It's played on a field under the bridge connecting the island of Fyn to the Danish mainland Jutland - also see 'Jute'
[link connects you to glossary entry at Michael Hayward's 'The Van Morrison HomePage'].
The 2000 Rock Under The Bridge at Middelfart, Denmark


photographed by: Peter Mondrup