Van stayed here in VanlÝse - a Copenhagen neighbourhood - with his girlfriend Ulla Munch for a while in the early 80'ies. Ulla's 4th floor apartment has no elevator - Van coined it 'a 20 flight rock' [Bristol 12/20/99]. The apartment overlooks a long lush green valley ...so Van wrote this song.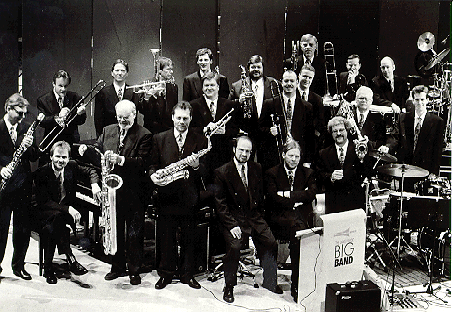 Van also formed a relationship with the Danish Radio Big Band, which has stood the test of time. I heard them last at the open-air concert at The Toll Chamber in Elsinore, August 5th 1995.
Van's infatuation with the band is described in this
Vanlose interview
with Al Jones.
June '96 Van did a fierce concert in Middelfart for Rock Under the Bridge on the first day of summer ...later that day he was found in cement under the bridge!!
People often ask 'Where is that Vanlose Stairway?'. So I'll provide a map of Copenhagen and VanlÝse >>